Traditional Easter Dishes From Around The World
Tasty Easter traditional delights are waiting to be discovered around the World. Seasonal special dishes and amazing flavors never thought existed are there to help you touch new food horizons. Selected treats from around the globe are going to spell your senses from different types of bread and pastry to meat plates and varied egg homemade products. The traditional courses that bless Easter tables vary from country to country and often from region to region. One sure thing is that most of the recipes grace the lamb meat and eggs. So let us find out how you can enrich this year Easter menu.
Italian Easter dishes
The main both important and festive foods for the Italian tables are the lamb meat and eggs, blended in some baked traditional recipes that vary in the different parts of Italy. On the south-centered Neapolitan tables, you will find la pastiera Napoletana – a sweet ricotta cake touched with special orange-flower water, casatiello – a topped egg bread stuffed with meat or Taralli di Pasqua – whole egg cover sweet bread.
As for main Easter course, la minestra di Pasqua is an excellent choice for soup lovers made with kale, beef and pork as well as the usually served lamb artichokes or brodetto pasquale an asparagus and lamb frittata.
Greek Easter celebration meal
Regardless the period, an Easter feast has something special and when it comes to Greek cuisine this means delightful food traditions. The banquet starts right after the midnight service and continues with the main event on Easter Day. Invariably, a Greek table will be blessed with tsoureki – a special orange flavored braided bread, lamb and red eggs. Phyllo or kalitsounia cheese pastry could not miss as well as most known appetizers such as feta, olives, tzatziki or rice-filled vine leafs.
The main dish can begin with soup – uniquely prepared chicken soup followed by lamb served with baked and oregano spiced potatoes usually sided by spanakopita – a spinach a cheese tart. When it comes to dessert options, the sure thing is that you can choose from a very long list and stop to koulourakia a twisted shape buttery and crunchy sesame seeds biscuits that will melt in your mouth.
Polish traditional Easter plates
The Easter buffet banquet shows the country's best ever tasted dishes from stuffed eggs – jajka faszerowany – a sausage and rye meal soup or a white broth made of sour cream, potatoes, garlic, eggs, kielbasa and rye bread and the family's tailored recipe for the famous Polish sausages. The main meat consisting dish is often accompanied by braised usually red cabbage or a potato dish along with twisted egg bread merely sweetened by raisins.
As part of the traditional Easter Polish table, cakes and sweets are usually served starting from the babka wielkanocna – a special 15 eggs cake or mazurek królewski – a almond topped pasty filled with fruits or even nuts.
British Yeast traditions
Who has not tasted hot cross buns should try this favorite dish at least once. Supposedly, the tradition has its roots in the Anglo-Saxons ancient roots of baking small wheat breads or cakes to honor the Spring Goddess – Eostre. The Christianity conversion brought a substitute consisted of little sweetbreads that are blessed in a church ritual. The topped cross is a distinctive mark of this traditional delights spiced and stuffed with dried fruits.
For the Easter lunch, meal is the long-established main course served with fresh mint and a gravy sauce accompanied by varied side dishes that can include spring vegetables.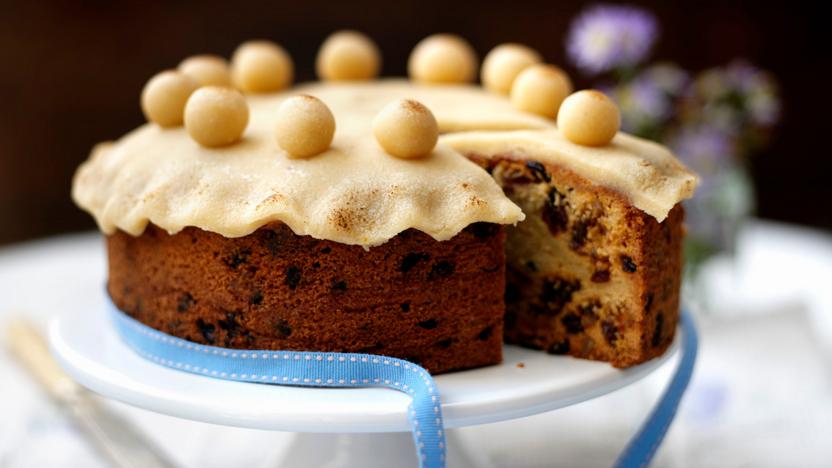 The desert is by no exception the simnel cake, symbolizing the end of the Lent, as well as various chocolate desserts.
If you are not convinced yet or just want to try something even more exotic and maybe fish centered dishes, other wonderfully peculiar cuisine discoveries are waiting for you around the World such as: Egypt's dried and salted fish – Fesikh, Brazilian cod dish – Bacalhau à Gomes de Sá, South Africa's pickled fish or the Nigerian – Obe Eja – fish soup.