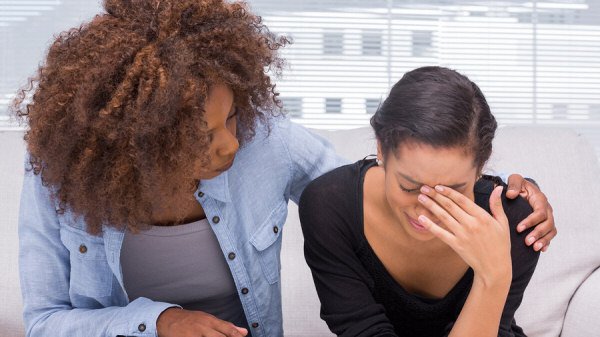 Do you and your partner need to see a couples or relationship coach?
Lack of communication, frequent arguments, lack of trust and intimacy, infidelity, physical and emotional abuse, are all signs that your relationship is on the rock and need some help to keep it afloat.
Many couples when their relationship meets upon hard times instead of trying to find solutions to make it work they choose instead to cheat, to leave things as it is, or to get a divorce. There are however, many who will seek ways of saving their relationships, and that is when speaking to a counselor or a relationship coach comes in.
When should you go and see a relationship or marriage coach?
Almost all relationships started out very well, when they first started dating and married their partner things were great and they both got along well, sex was great and both were satisfied sexually, they felt connected, they had the passion for each other and would talked about every little thing, they were very intimate with each other and they honestly felt like they found their soulmate.
As time goes by the struggles of life comes in, they start having children which brings a lot of changes in the relationship. For many couples, the joy, happiness, lack of sleep they get because of frequently having to check on Junior and new stress of managing parenthood along with taking care of the home, financial issues, and work begin to slowly decrease that intimacy over time.
Relationship is like a business, if you don't work on it then you will be operating at a loss, not at a profit. As relationships sometimes goes when both partner don't work on their relationship things start to change in their relationship as the sex becomes boring and feels like a work and turns from pleasure into blame, communication starts breaking down, arguments and fights becomes more frequent, partners start becoming distrustful sometimes and disrespectful of each other to each other, everything becomes a bother and a fuss and the list goes on.  When couples don't realize the signs of relationship breaking down and tries to correct it, their relationship will deteriorate until there is no more relationship before one or both parties even realise it.
Many couples actually feels trapped and like they are being suffocated in their relationship and want out, maybe not out of the relationship but they want things desperately to change. The issue of divorce comes up but there is children involve so many couples opted to stay in the relationship for the sake of their children or child, sacrificing their happiness for the sake of the kids.
Oftentimes the relationship have deteriorated so much that couples become very afraid of starting an argument so they tip toe around each other fearful of starting a fight, walking on eggshell to avoid tripping the pent up outrage in both of you. Many try to avoid each other as much as possible so that they will not have to speak to each other or deal with the stillness they are feeling in the home.
If your relationship resembles anything I discuss above, it is time to call a relationship coach.
What is relationship coaching?
You may be wondering, who or what is relationship coaching? Relationship coaches works with one partner or both persons to help them find greater fulfilment in their personal relationships. A relationship coach will work with you or both of you to set realistic relationship goals, understand your current partnership, thrive inside your marriage, or take your long-term romance to the next level.
A relationship coach will have the requisite training and experience in various relationship dynamics, from romantic relationships to family relations and friendships to help your relationship create the kind of relationship you desire.
Is relationship coaching the same as "couples therapy"?
Many people mistake relationship coaching for relationship or couples therapy, but relationship coaching is not "couples therapy". Look at it this way; if therapists are surgeons, coaches are personal trainers.
A coach will help you to clear up your thinking that may be hindering your relationship from growing, get some perspective, or set inspiring new goals. However, if the problems in your relationship have to do with issues in the past like sexual abuse or other forms of abuse mental illness or anything to do with the past, unhealed childhood wounds, couples therapy would be recommended.
Can a relationship coach save my marriage?
A relationship coach will help you understand and untangle any knots in your relationship but the saving of your marriage is up to you. Marriages often benefit from coaching, but each marriage has its' own unique set of difficulties, so it is impossible to say whether or not a marriage will grow stronger through the process of coaching.
How do I choose a relationship coach?
Due to technology, geographic proximity is not an issue when it comes to hiring a coach, and is not always important when looking for a coach. Many relationship coaches work over the phone, via email and Skype, which allows for greater flexibility for both coach and client. The option to work with a coach over different medium increases the prospective of coaches you can choose from. You can often hire a coach who lives Miami while you live in Canada.
Most coaches offer a free consultancy session so you can talk to several coaches before making a commitment. When looking for a relationship coach, you might seek out someone you can relate to, who you enjoy talking to, and who has experience or training in your particular concerns.
What can you expect from your coaching sessions with a relationship coach?
There are several things you can expect from your coaching sessions:
Individual Responsibility
Each spouse will have to take responsibility for the state of the relationship and its success. It doesn't matter who started the problems or who is at fault, each one of you will have to take responsibility for your own thoughts, reactions and where the relationship is now and willing to work through any web. All the fault blaming have to stay out of the process. Relationship is a partnership, and in a partnership both partners work together to make the relationship successful. Your coach is not there to do the work for you; the coach is only there to help both of you see the result you want to see.
The first step therefore in the process is taking responsibility. Playing the blame game will not help, as you might have already experience, neither do you have the luxury of blaming anyone else.
Set Realistic Goals For The Relationship
What would you like to see happening in the relationship? What would you like to change? You and your coach will work together to work through the different goals both of you set at the start of the coaching relationship. Therefore expect to do a little work, remember the coach cannot fix your marriage that is up to both of you. You however can expect a safe environment to discuss and work out the different issues affecting your relationship why it is not striving.
Look for the Feeling Under The Feeling
There is oftentimes an underlying cause to an issue or behavior, what you might be experiencing in your relationship might be a symptom of something else that you or your partner might not be aware of. Coaching will help to dig under the carpet, look at the limiting beliefs or behaviours affecting your relationship and bring them out into the open so further discussion and attention can be place on them.
Take Divorce Off The Table
It is very common to have arguments and for issues to arise in relationships, that is fine. However, there should be a 100% commitment to the success of the relationship for it to be successful. When the treat of divorce or breaking up comes up it tends to chip away at that commitment a little more every time. Oftentimes bringing up the topic of divorce only digs the relationship into a deeper hole as both parties, or one partner feels like trying to save the marriage is hopeless so there is no reason to try.
Of course, the topic of divorce often comes up to motivate the other party to let us try and work harder on the relationship, but this is not often the case as the opposite often happens. Divorce should never be place on the table if you want to see your relationship survive.
Your coach will help you to deal with the issues affecting your relationship so that divorce will never be an option.
For coaching to work, both person must be fully committed to the process and to your marriage, it is futile to hire of coach if you are not committed to the process and want to see the relationship survive.
As a life coach and counselor, I can help you and your partner to get to the bottom of what the issues are and how to bring your relationship from the brink of death to actually striving.
Call me today to see how we can work together on your relationship. 1 (876) 488-9369 or email me at swabyeston (at) yahoo.com