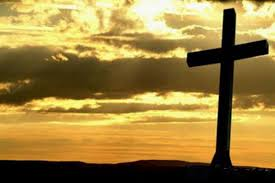 'Jesus says, I Am the Resurrection' so what are you worrying about?
There was a time when a very special friend of Jesus name Lazarus was sick and near to death, Jesus loved this man dearly. However, upon hearing the news of his sickness Jesus did not rush to his friend side as you would expect, but Jesus remained two days where he and his disciples was. Jesus arrived at his destination when the man whom he loved dearly was dead and buried four days.
Many times we find ourselves in a very impossible situation and expect the Lord to show up and immediately take us out of it. This was what was happening in the Bible story of Lazarus. Lazarus, whom Jesus loved very much, was sick and near to death; he and his sisters called and expected Jesus to show up immediately an hearing that he was sick, but Jesus chose instead to wait until Lazarus was dead for, not one or two days, but four days; four days when his flesh was suppose to be rotting and starts to give off a foul smell, four days when he knew people will criticize and question his love for Lazarus, four days when there was nothing humanly possible to be done to Lazarus. Many times the Lord will see us struggling and wait until there seems to be no way out of what we may be facing; our situation is dead and have already started to stink for many days. It is then you start seeking answers of why God allowed your only child to die when he could have healed him of that sickness; why he allowed your child to be locked up in prison and facing many years of imprisonment; why he allows your situation to get out of hand when he is God of all things.
I am here to tell you that sometimes the Lord will choose you and what you are facing to show forth his love and power to you and those around you. God could have prevented Lazarus from dying but if he did many people would not have believed on him; and we wouldn't have known from the scriptures that he is a God who can raise the dead. He could have prevented you from being thrown out of college, but instead he chose to have you being kicked out and criticize by neighbors, family and friends, "he goes to church every Sunday where is God his now?" "If God could let that happen to him I will never become a Christian", "what kind of God would allow his servant to be treated in such a disgraceful manner?"
Mary and Martha could not understand why Jesus did not come when they knew he loved them dearly and could have healed Lazarus of his sickness. They were in tears and cried themselves to sleep night after night. Why? They asked. The lost of their brother was very devastating and heart-breaking, but they never question the love and power of Jesus, even when he did not show up in their situation.
What do you do when God seems to turn his back on you? Do you still trust him even when your situation have been dead for many days and already starts to smell? Will you turn your back on him and say you will never serve or trust him again? Will you stop praying? Will your heart becomes cold because he allowed your one son to die by the hands of gunmen? What will you do when youhave been praying about a situation for many years and he doesn't answer?
[pullquote] Sometimes the Lord will put you through hunger so you will testify that he is a provider, through sorrow so you will know the depth of his love and power, afflictions and persecution so you will be strong and mature in your faith. [/pullquote]
The true test of a man's character and love for God is not when everything is going right in his life; the bills are being paid on time, kids are going to school, money is in the bank, everyone in your household is healthy, your marriage couldn't be better- life is all good. The true test of your character and love for God is when all hell is breaking lose in your life and you can still say, "Lord although things are not going right in my life and I feel forsaken, I will still lift my hands and worship you from the bottom of my heart." The true test of your character and love for God is when all hell is breaking loose in your life and instead of complaining and blaming God, you bow your knees and worship and say like Job, "Naked I came from my mother's womb, and naked I will depart. The LORD gave and the LORD has taken away; may the name of the LORD be praised."- Job 1:21; when your friends and love ones  are telling you to stop going to church and praising God because God has forgotten you, but in spite of your present circumstances, you still maintain your faith in the God that seems to turn his back on you.
[tweetthis] Sometimes the Lord will wait until our situation has gotten worst to show up[/tweetthis]
Sometimes the Lord will put you through hunger so you will testify that he is a provider, through sorrow so you will know the depth of his love and power, afflictions and persecution so you will be strong and mature in your faith.
The Lord allowed Lazarus to die because he knew he would raise him up again and by his miracle many would believe on him. It was through the resurrection of Lazarus we can preach and encourage others that even when he is four days late, he is still an on time God. How can Jesus be four days late for your situation but still be on time? How can he be on time to get your son out of prison when the case has been tried and your son is behind bars? When you're in the hospital and the doctors says you will not live to see the next morning? He is on time for your situation because there is no situation that is too big for him to handle, even when it seems too late. I know you have probably heard this already but I want to encourage you that in whatever situation you find yourself in, God is able to deliver you, and if he do not deliver you, God is saying that I am sending trouble your way to test your character and make you more fruitful.
What situations are you going through right now that seem hopeless? As you go through this day I want you to think of the story of Lazarus and how the Lord waited until he was dead for four days to show up. God never promise any of us that he will show up in our time or when we want him to, but he promise he will always be there for you.
Please share your thoughts or comments with us by leaving a comment below. Like this article? Please share it on Twitter and Facebook. Don't forget to subscribe to our newsletter so you will not miss another post from us.