Usually, people spend more than 4-5 hours a day using the internet, social media and other things. On average, a person picks the phone...
Family is very important to you, you want to see your family, especially your kids, growing spiritually by having a close relationship with God....
Want to make your home more valuable and cozy? Home improvement is the ideal solution for you. Housing upgrades turn a home...
DEALING WITH TRIALS & HARDSHIPS
None of us want to go through trials or want to be tested by the Lord, but the truth is if you live long...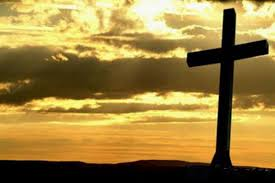 There was a time when a very special friend of Jesus name Lazarus was sick and near to death, Jesus loved this man dearly. However, upon hearing the news you would have think that Jesus would have rushed to his friend's side to heal him, Jesus however, remain two days where he and his disciples was. Jesus arrived at his destination when the man whom he loved dearly was dead and buried four days.
When dealing with depression, it could be one of the most difficult things you have to struggle with in your life. The Anxiety and...
In life, there is no shortage of struggles, unfortunately. At each stage of life, you will encounter different challenges that will present themselves to...
While Jesus was busy going on a mission to raise a little girl that was dead, there was a woman who, was not dead, but nevertheless had an urgent need that only the master could solve. She had an issue of blood (also known as Hemorrhage or Menstruation-"a bleeding, either within the body or from the body surface; discarge of blood.." World Book Dictionary). This was a condition (or disease) that was seen as unclean by the Jews based on their mosaic law given to by Moses-Lev 15:2