Family is very important to you, you want to see your family, especially your kids, growing spiritually by having a close relationship with God....
Want to make your home more valuable and cozy? Home improvement is the ideal solution for you. Housing upgrades turn a home...
Considerable percentage of marriages end in divorce, and the number is considerably higher among African-AmericansAtlanta,...
DEALING WITH TRIALS & HARDSHIPS
While Jesus was busy going on a mission to raise a little girl that was dead, there was a woman who, was not dead, but nevertheless had an urgent need that only the master could solve. She had an issue of blood (also known as Hemorrhage or Menstruation-"a bleeding, either within the body or from the body surface; discarge of blood.." World Book Dictionary). This was a condition (or disease) that was seen as unclean by the Jews based on their mosaic law given to by Moses-Lev 15:2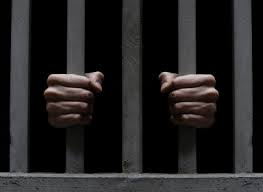 Let's talk about some facts: It is a fact that every day there are persons around the world that need something urgently, whether it may be a husband, a wife or a child, or whether it may be healing from a deadly or painful or stressful sickness, or they are going through something that they really need a breakthrough or deliverance from. It is a fact that every day someone commits suicide because they don't want to face their situation any more. It is a fact that every day someone lose faith in ever receiving the help they need.
In life, there is no shortage of struggles, unfortunately. At each stage of life, you will encounter different challenges that will present themselves to...
We are living in a time when the affairs and troubles of life have caused many people to lose hope. Millions of people are...
There was a day when Jesus and his disciples were travelling across a lake, this was not the first time they were crossing the...